Auld Lang Syne: TIps for New Year's Eve from a professional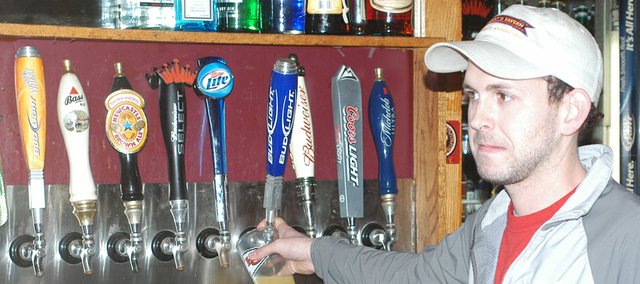 With New Year's Eve festivities this week, Johnny's Tavern manager Sean McNally gives his take on the holiday, from fighting a hangover to the bar's most popular drink of the night.
Q: What is the best cure for a hangover?
A: The best one I know of is don't drink too much.
Q: What will be the most popular drink on New Year's Eve at Johnny's?
A: We'll have a champagne toast at midnight, but I bet we'll serve more Jager bombs than anything.
Q: What's the best hangover prevention you've heard of?
A: People I talk to usually take Advil before coming to the bar and they take some after getting home. They also drink a lot of water before bed.
Q: Is there any truth to the saying "beer before liquor, never been sicker; liquor before beer, you're in the clear?"
A: Whether it's a truth or myth, people seem to adhere to it all the time.
Q: Since there will be a champagne toast at midnight, how do you think the bubbly drink affects a person?
A: I think it gives them a worse hangover.