Neighbors: Laura Carroll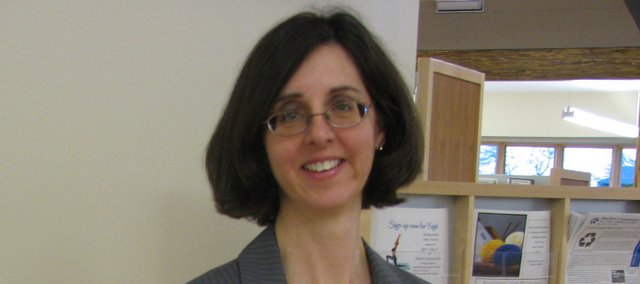 Occupation: Basehor Community Library adult services librarian
Place of birth: Arkansas City
Family: Husband, Jeff; daughters, Chloe and Rebecca
Q: When did you move to the Basehor area, and what brought you there?
A: We moved to the Bonner Springs/Basehor area in 1992. We had been living in Overland Park, but wanted to live in a more rural area that was still close to Kansas City.
Q: What's the biggest risk you've ever taken?
A: Crossing 24/40 on 158th Street to go to work.

Q: What's the best piece of advice you've ever been given?
A: I found this saying on an old postcard years ago, and it has become my motto: "How old would you be if you didn't know how old you are?"

Q: What three things would you want people to know about you?
A: Quite honestly, I truly fit the librarian stereotype — bookish, keep cats, a bit retiring. I also love taking my dogs for a walk in the early morning and just being outside.
Q: What did you want to be when you grew up?
A: Either a ballet dancer or a waitress. Neither worked out.
Q: What's your ideal vacation spot?
A: Northwest United States — rain and mountains. Ideal.
Favorites:
Song: Mozart's "Requiem Mass in D minor" — really loud
Color: Green
Food: Chocolate, closely followed by bread.