ACT

Test time
Teacher gives tips on getting ready for exam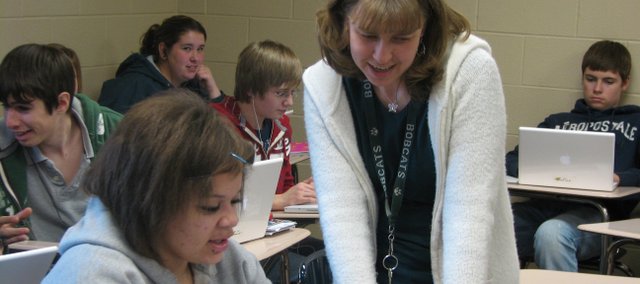 Q: Which section of the ACT do you think students find most difficult and why?
A: The section which students find most difficult on the ACT depends upon the student. Some students' strengths lie in the English and reading portion while others feel stronger in the math or science section. Whichever area the student is naturally stronger in seems to be the section they find the easiest and the other sections, then, are more challenging.
Q: What kind of activities have you done with students in the prep class to help them prepare for the test?
A: Students enrolled in the ACT Prep class take many timed practice tests. The idea is that the more comfortable students can become in a testing situation the better they will perform on the test.
Q: At what point do you recommend that students start studying for the test?
A: It seems like the sooner students can be exposed to the ACT testing format, the better. Some choose to take the test for the first time as sophomores, but more often they take the test for the first time as juniors. Juniors are encouraged to enroll in the ACT Prep class.
Q: In your opinion, what is the best study method?
A: I believe the best study method is to take timed practice tests and then review answers to determine which areas the students need to focus on.
Q: Do you think it's a good idea for students to take the test more than once?
A: I think it is always a good idea for students to take the ACT more than once. Even though practice tests are available, these are never quite like the real examination. Once students have an idea of what to expect, they can be better prepared the second time they take the test.