Bonner's Moon Marble among 8 Wonders of Kansas Commerce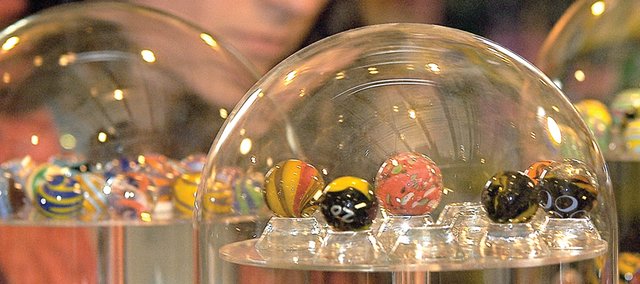 Moon Marble Company in Bonner Springs is among the 8 Wonders of Kansas Commerce.
The Kansas Sampler Foundation announced the results today for the 8 Wonders of Kansas Commerce, as determined by a public vote of 24 finalists for the honor. Voting took place from Jan. 9 through Feb. 17.
More than 9,800 people casting votes represented every state in the Union and many foreign countries, Kansa Sampler Foundation officials said.
The 8 Wonders, in alphabetical order are:
Big Brutus, West Mineral
Brant's Meat Market, Lucas
Frontenac Bakery, Frontenac
Hemslojd, Inc., Lindsborg
MarCon Pies, Washington
Moon Marble Company, Bonner Spring
Stafford County Flour Mills, Hudson
Vonada Stone Company, Sylvan Grove.