Neighbors: Jamie Istas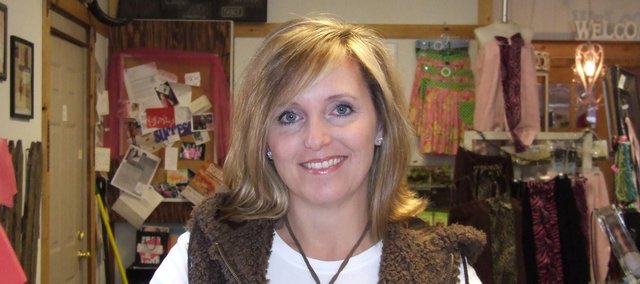 Occupation: Proprietor of The Pink Zebra Boutique
Family: Steve, husband; Ashton, daughter; Colton, son
Place of birth: Bonner Springs
Q: When did you move to Bonner Springs, and what brought you here?
A: I was born here. My family has always lived within the area.
Q: What's the biggest risk you've ever taken?
A: Moving my store out of my basement and quitting my job of 13 years.
Q: What's the best piece of advice you've ever been given?
A: Do something you love and you'll never work a day in your life.
Q: What three things would you want people to know about you?
A: I'm dedicated, I enjoy being a mom and I like the flexibility of having my own business.
Q: What did you want to be when you grew up?
A: I don't really know. I wanted to go into photography but I always had something going on with fashion.
Q: What's your ideal vacation spot?
A: Anywhere with my family.
Favorite song: I like everything.
Favorite color: Pink
Favorite food: Mexican