Representative urges state to reduce spending costs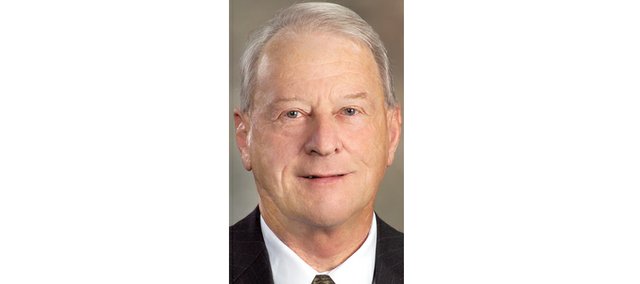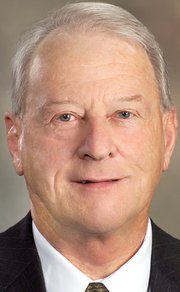 As the upcoming legislative session approaches, Rep. Owen Donohoe has one thing to say to the state of Kansas: Stop spending so much money.
"We need to figure out how to reduce spending by a billion dollars," Donohoe said. "Obviously, that's going to take some real cutting to get to that point."
Donohoe, a Shawnee Republican representing the 39th District, was re-elected to a second term in November and has since been appointed to the House Appropriations Committee, where his main priority will be to help fix an estimated $1 billion deficit the state will face this year. His solution will be a combination of reduced spending, lowering taxes and encouraging a small-business economy. The time is now, he said.
"Folks, we cannot continue to spend money like this. It is not sustainable," Donohoe said. "We just need to get on with it now."
The outspoken business owner and father of five ran against Mill Valley High School Principal Joe Novak and won the 39th District seat with 8,061 to Novak's 7,657 votes. Having already served two years, Donohoe isn't expecting too many surprises over the next term — though he does expect the Statehouse to be a bit more hectic than usual.
"You kind of get into the flow of things and acclimated to how business is done," he said. "This year there's gonna be a lot of attention paid to the legislation process by the lobbyists. It's gonna be a little more intense this year, to say the least."
Donohoe has run a successful medical device company, Donohoe & Associates Inc., for 20 years, but has sustained a life-long interest in politics. As a representative, he believes he brings this passion for politics to the table, as well as the ability to make people understand the issues.
"I've always been interested in politics and I felt that I'm not getting any younger. So, if I'm going to do anything, I better do it now," he said. "I think I bring those disciplines and the ability to talk to people about the facts — making people aware."
Donohoe's district includes the areas of Basehor and Bonner Springs — two cities he is glad to be representing.
"I think that, basically, they are doing pretty well," he said. "Can they do better? Sure. But this financial situation has affected us all. Both cities do very well."
Donohoe said he also would be focusing strongly on education and healthcare during the upcoming session, which begins Monday.