Residential permits low in 2008; nonresidential permits increase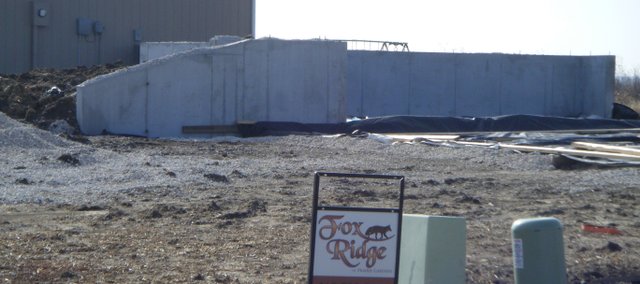 The year 2008 proved to be both positive and negative for the Basehor City Planning Commission with an increase in one area of development and a decrease in another.
City Planning Director Dustin Smith said that in 2008, the city issued 44 building permits total. Of those 44, 31 were for single-family housing, seven were for multifamily housing, and six were nonresidential permits.
The numbers were a surprise for Smith in a few ways.
"We really thought that it would pick up toward the end of the year, and we'd be issuing more permits at the end, but it didn't happen that way," Smith said.
The 2008 number of residential permits granted for the city of Basehor — both single- and multifamily — were down compared to previous years.
In the four years before 2008, Basehor steadily issued a high number of residential permits. Smith said that in 2004, the city granted 90 single-family permits alone. The following year, 2005, was even bigger with 101 single-family permits. After that, the numbers were lower, with 2006 seeing 75 permits for single family, and 2007 having almost 50.
Smith said he did not attribute the 2008 decrease in permits to more than poor economic times.
"Other than the economy being the way it is, I don't see any real reason for that trend," he said. "It can be one thing or another, but it seems like there's nothing hugely affecting the business by itself."
While the residential permits were down in 2008, nonresidential permits rose. The six such permits were twice the amount recorded for nonresidential permits in 2007.
"That was something we were pleased to see," Smith said.
Smith said that even with numbers being low, he and the Basehor Planning Commission were optimistic about the city's continued growth. Basehor's subdivisions, he said, were largely contributing to the city's sustenance.
"Those areas keep us going," Smith said. "We're still doing really well with subdivisions."
A lot of homes in Basehor subdivisions and a number of plots of land are simply standing by, waiting for an offer from someone, Smith said.
"We've got several homes over in Fox Ridge that just need a person to come along and say they want to buy," he said.