Two of three open spots attract board hopefuls
Two current members decide against re-election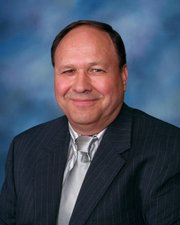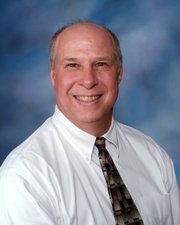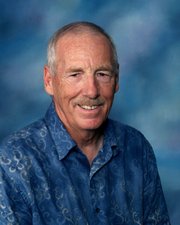 Basehor — Basehor-Linwood School Board elections are generating some interest as the candidate-filing deadline nears.
Three spots — positions 4, 5 and 6 — on the seven-member board are up for election this year, and Superintendent Robert Albers announced during Monday night's school board meeting that three people had filed.
Board President Randy Cunningham and board members Patrick Jeannin and Gary Johnson have reached the end of their terms.
Neither Cunningham nor Jeannin, Albers said, plan to seek re-election.
Cunningham said this was a good year for him to step down.
"I've been here a long time, and it's just my time to go," he said.
Jeannin said he had a similar reason for not running.
"It's been eight years for me," he said. "Almost everything I wanted to accomplish during my time has been implemented or is well under way. It's time now for someone else to come in with new, fresh ideas."
Johnson, however, has filed for re-election, and he said he did so out of fondness for his current role on the school board.
"I like doing this," he said. "I enjoy it, and I would like to see the district keep going."
Two community members have filed for Jeannin's spot, which is Position 5 and includes the territory south of Parallel Road and extending to the Sherman Township boundary line (Kansas Highway 32 and Hemphill Road). Basehor residents Richard Zamora and Leigh Farris have filed for the spot and will go head-to-head during the election.
Johnson is the only person to file for Position 6, which is his current seat.
No one has filed for Cunningham's seat, which is Position 4.
Cunningham said he and Jeannin had discussed their intentions for the election and both agreed that it was important to get new people on the board.
However, he said they also decided that if no viable candidates filed, they would run themselves.
"We both believe our time's up, but we said that if we didn't get some good people in the race, we'd go ahead and run again," Cunningham said. "It looks like one of us might have to."
The deadline to file for positions in the 2009 election is noon Jan. 27. The general election is April 7.
If more than two candidates file for any of the posts, a primary election will be scheduled for March 3.