Basehor follows suit with new tax rebate program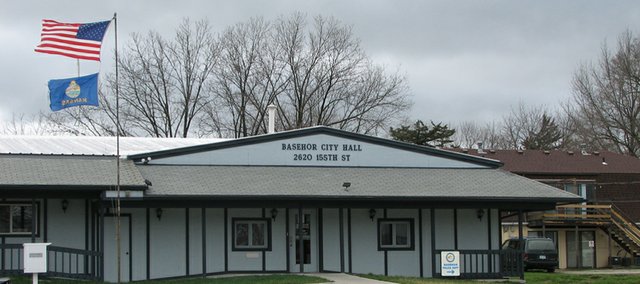 The Basehor City Council's recent actions to begin work on a possible property tax rebate program for new property owners falls in step with several surrounding cities.
Basehor is trying to establish a plan that would offer new owners a rebate of 95 percent for five years and 50 percent for another five years.
In 1997, Bonner Springs implemented a rebate program called the Neighborhood Revitalization Plan. This was the first of several other similar plans to come later that offered incentives for building and remodeling single-family homes, multi-family properties and commercial, industrial and historic properties.
Like the plan Basehor might implement, Bonner Springs' program offers a tax rebate to owners of new single- or multi-family houses or units. Owners receive a rebate of 95 percent only on the taxes of the structure for the entire 10 years. This means full taxes are still paid, but the city refunds 95 percent of that money. They continue to pay taxes on the base value of the lot and pay full taxes with no refund at the end of 10 years.
Bonner Springs Community and Economic Development Director Marcia Ashford said the rebate program had been successful.
"It's worked just the way we wanted it to," Ashford said. "We really consider it a long-term investment in the city's future."
With the city only collecting five percent of the property taxes, it might seem like revenue is being lost, but Ashford says this isn't the case.
"We're not losing any money from this," she said. "We're collecting more revenue than we would have if the homes hadn't been built. New homes also means more people are shopping in the city, and more kids are going to school in the district."
Aside from new homeowners, the program also gives incentives to current home, industrial or commercial owners who would like to renovate their houses or buildings. The owner must invest a minimum of 5 to 15 percent of the structure's appraised value into the renovations, and he or she will receive a tax rebate of 95 percent for five years on only the remodeled portion of the building.
Ashford said it took about five years for the city to start seeing significant monetary results from the rebate program, but since then, the revenue has been steady.
"It didn't take right away," Ashford said. "At first, no one was building or renovating, but it picked up after those first five years, and we've done well with it."
The program expires in August 2010, but Bonner Springs has already implemented another rebate program and approved an additional plan to start soon. These two programs focus solely on new residential and commercial development, with a 75 percent rebate for the first two years and a 50 percent rebate for another three years. The first program has generated enough new residential development – 284 new homes – that the city sees it beneficial to continue similar plans after its expiration.
If a property owner is delinquent on taxes for 90 days twice during the five or 10 years of the respective program, he or she will be dropped from the program. Also, if an owner decides to rent out a house or building, the property will be dropped from the program.
"We're trying to encourage ownership instead of rental," Ashford said. "And affordable housing options are always good. We want to give people the opportunity to own their own homes, while maintaining some responsibility for the taxes. New owners could potentially create quite a nest egg with all the money they're saving on taxes."
Each new building requires utility connections. In some cases, the developer may have to extend water or sewer lines to the property. Bonner Springs has aided developers with such extensions, which costs both parties money. Ashford said this cost has not detracted from the benefits of the program.
"It's worth it to have new homes in the city," Ashford said. "And we've changed the area eligible for the programs, so it will be closer to existing water and sewer lines, and so we can avoid having to create large extensions."
Bonner Springs modeled its first tax rebate program after that of Topeka, and Ashford said cities such as Olathe and Kansas City, Kan., had similar programs that had been quite successful.
"I think it works for cities of all sizes," she said. "It's a win-win for the city and a win-win for the property owners."