City gears up for 4th of July event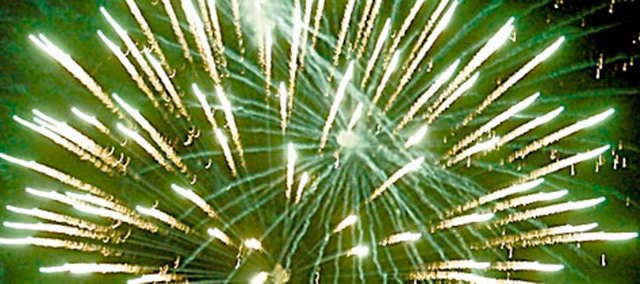 The annual Basehor Fourth of July celebration is just two days away, and this year's festivities are set to live up to the city's patriotic traditions.
The holiday activities are organized by the Basehor Gold PRIDE group and sponsored by the city, the Chamber of Commerce and the Veterans of Foreign Wars Post 11499. Concessions will be served at 5:30 p.m. at the VFW, 2806 N. 155th St., to kick off the evening. At 6:30 p.m., the parade will start at the corner of 155th Street and Leavenworth Road, which is half an hour later than the parade usually starts.
Gold PRIDE member Chuck Wilderson said the group was asking people to refrain from throwing candy during the parade this year. He said the candy created a mess during previous parades, and the group was requesting everyone's cooperation.
"That's something different this year," Wilderson said of the candy throwing. "It just gets stuck everywhere, so we don't want people throwing any candy during this year's parade."
VFW Quartermaster Ed Bush was nominated by Commander Fred Box and selected to be the 2009 grand marshal, an honor Wilderson said Bush was excited to fulfill.
"He was really glad to hear the news that he was chosen," Wilderson said.
Other activities, such as games and a performance by the Stranger Creek Band, will take place on the Basehor-Linwood High School football field at 155th Street and Parallel Road.
The winner of the Outstanding Citizen Award will be announced along with the parade winners at 8:30 p.m.
Hannah Brown will show community members her musical talent at the celebration with her rendition of the National Anthem, and a free fireworks show is scheduled to begin at around 9:15 p.m., just as the last notes of the anthem fade.
"A lot of people have been wondering if we're having a firework show again, and we sure are," Wilderson said. "It's going to be a good celebration."
While the fireworks display is free, Wilderson says donations to continue this tradition are greatly appreciated.
In the occurrence of rain, the events will instead commence on Sunday, July 5.
For more information, go to the Basehor City Web site at cityofbasehor.org, or call the Gold PRIDE group at (913) 724-6678.