Neighbors: Ken Massingill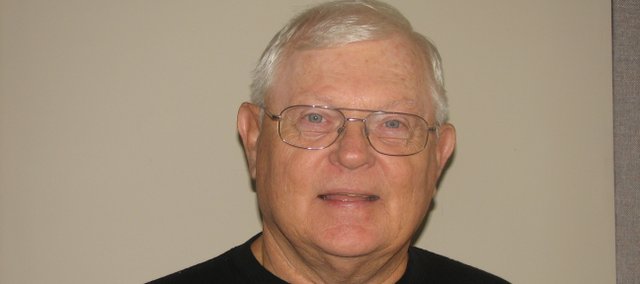 Occupation: Basehor Board of Zoning Appeals member, Chairman of Basehor Historical Museum Society Board
Place of birth: Born and raised in Atchison
Family: Wife, Patricia, daughter, Liz, and a spoiled Siamese cat named Ming
Q: When did you move to the Basehor area, and what brought you there?
A: Moved to Basehor in February 1974, when I went to work for the Kansas Department of Transportation at 98th Street and State Avenue. Basehor was close to work and the big city, but still provided that great small town atmosphere.
Q: What's the biggest risk you've ever taken?
A: I'm not much of a risk taker. Probably it is just driving down some of our highways, considering some of the other drivers you encounter.
Q: What is the best piece of advice you've ever been given?
A: When you supervise people, if you take care of them, then they will take care of you.
Q: What three things do you want people to know about you?
A: I'm dependable. I try to do things the right way. I'm very patriotic.
Q: What did you want to be when you grew up?
A: Professional baseball player, musician, civil engineer.
Q: What's your ideal vacation spot?
A: Alaska. The scenery and wildlife are amazing.
Favorites:
Song: Anything from the score for "Phantom of the Opera"
Color: Blue
Food: Spaghetti and meat sauce with fresh bread sticks