Lenexa Police seek help in solving armed robbery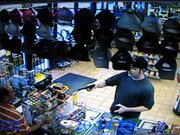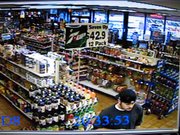 The Lenexa Police Department is seeking the public's help in solving an armed robbery that occurred shortly after 8:30 p.m. Tuesday at the Fuel Trip, 8500 Quivira Road.
Police say the suspect entered the business and started to purchase items before pointing a handgun at the clerk. The suspect demanded money and left the business in an unknown direction.
The suspect is described as a white male in his twenties, wearing a dark colored T-shirt, blue jeans, white tennis shoes, and a blue baseball cap. The in-store surveillance video captured the incident.
Anyone with information is encouraged to contact the Lenexa Police Department, (913) 477-7301, or the TIPS hotline, (816) 474-TIPS.