Basehor's population spikes by 12 percent, Census Bureau estimates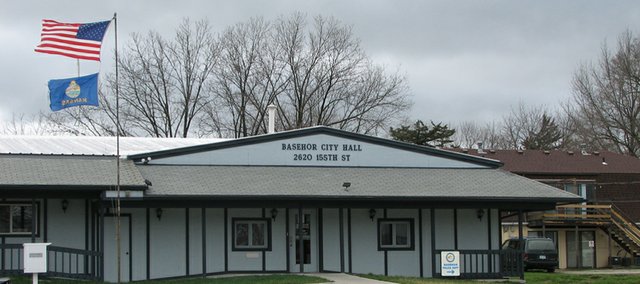 The city's motto "Basehor… and still growing" rings true with the latest number from the U.S. Census Bureau.
According to the results released July 1, Basehor's population rose from 3,752 people in 2007 to 4,230 in 2008. This is an increase of 478 people, or 12.7 percent.
Mayor Terry Hill said this was a positive, yet not terribly unanticipated figure.
"It's a great thing," Hill said. "But I'm not really surprised by it. In 2007, we had about an 8 percent increase, and we were experiencing a great time of growth."
One of the causes for Basehor's expansion, Hill said, is the city's proximity to Wyandotte County.
"We're very close to Wyandotte County, and there's some pressure to grow pushing over from that way," he said. "We can see it. We can see it in traffic and in numerous other areas."
The city welcomes this growth, Hill says, and it is equipped to handle a large increase in its population.
"We're adequately prepared for expansion," he said. "We're expanding our sewers and our wastewater treatment plant. We're building two new schools. We've already made decisions that take growth into consideration, and we'll continue doing that."
Though Basehor has enjoyed higher population numbers during the last few years, Hill says he is doubtful 2009 will produce similar results.
"I would be surprised if 2009 carried on the same way," Hill said. "With the economy the way it is, and us being low on building permits, it probably won't be as much as it has been."
Either way, Hill said Basehor had surpassed some outside expectations and deserved recognition as an up and coming city.
"I know some people still see us as having a population of 780," he said. "But we're far bigger than our perception. We're holding onto that small town flair, but we're growing quickly."
Leavenworth County's population jumped from 73,507 people in 2007 to 74,276 in 2008, which is an increase of 769 people, or about 1 percent.