Five Questions: Crashing in soon
Schlitterbahn set to open within a week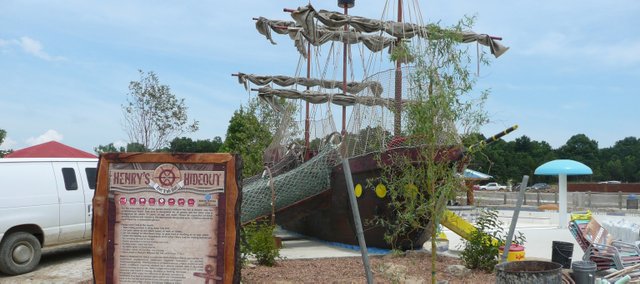 Q: When will Schlitterbahn Vacation Village Waterpark open?
A: Schlitterbahn Vacation Village Waterpark is set to open within a week, as long as there are no delays due to weather, etc. We will announce the exact opening day when we get closer.
Q: How has the construction of the waterpark been going?
A: Construction has progressed smoothly. Higher than normal levels of rainfall in the Kansas City area contributed to challenging site conditions this spring and made it difficult for the construction crew to access the work area on many days.
Q: What are some of the main attractions of the park?
A: There are 13 major attractions that encompass 25 slides, chutes, rivers and beaches. Attractions include: Bahnzai Pipeline (climb to the top of a 42-foot tall tower and take an open-air tube ride down a twisted path of water wrath, Bahn-style), Black Knight (plunge in a tube down a dark and warped fully-enclosed coiled slide), Henry's Hideout Hot Tub Bar (unwind in a giant hot tub that incorporates a swim-up refreshment bar and in-water seating that creates the perfect place to take a break from all the action).
Q: What do you expect people to say when they first see the park?
A: Once guests enter, they will be in a world like they have never experienced in this region. We expect visitors to be thrilled by the experience they enjoy at the park this year. They will find it hard to believe that this is just the beginning, and that there is even more to come in the future!
Q: What is the price of admission?
A: All-day general admission is only $32.99, plus tax, for ages 12 and older. Child / senior admission is only $24.99, plus tax, for ages 3 to 11 and 55 and older. Parking is free everyday. There is no charge for tube rentals or life jackets. Guests are welcome to bring their own picnic lunch inside the park (no grilling, glass containers or alcohol permitted).