Neighbors: Betty Rehm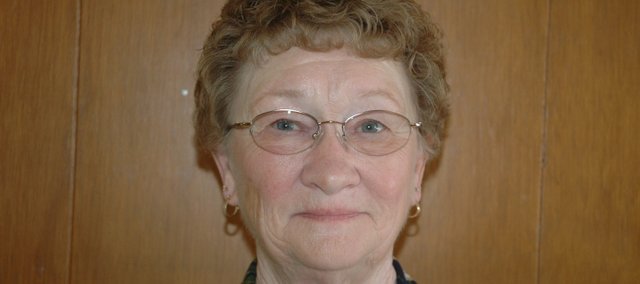 Betty Rehm
Occupation: 53 years as a homemaker
Place of birth: Kansas City, Kan.
Family: Husband, Jack, daughters, Debbie and Rebecca, sons, Mike and David
Q: When did you move to Bonner Springs and what brought you here?
A: My folks bought some property and we moved in this area in 1948.
Q: What's the biggest risk you've ever taken?
A: Probably selecting my life's partner when I was 17.
Q: What is the best piece of advice you've ever been given?
A: Probably one of my papa's things, he always gave advice. I guess papa would always say, "You always need to be true to your word."
Q: What three things do you want people to know about you?
A: I'm loyal, caring and I have a good sense of humor.
Q: What did you want to be when you grew up?
A: A homemaker.
Q: What's your ideal vacation spot?
A: I think probably one of the best trips Jack and I have taken was into Wisconsin. I like Wisconsin.
Favorites:
Song: "Unchained Melody," as performed by the Righteous Brothers
Color: It would be a toss-up between blue and green.
Food: My very favorite food is zucchini. I like zucchini. It does kinda grow on you, honey.