Creative Promotions starts business with a bang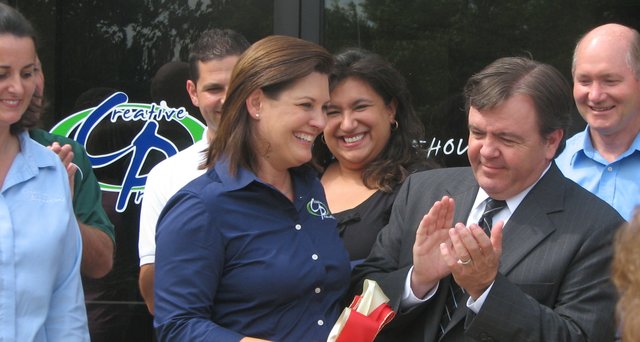 Creative Promotions, 14500 Parallel, had its grand opening Thursday.
A large crowd of people came to the event to sample some food, receive door prizes and start networking with a few of Creative Promotion's current vendors.
The business's ribbon cutting also took place at the opening.
For more information, pick up the July 23 issue of the Sentinel.