Master gardeners provide homegrown advice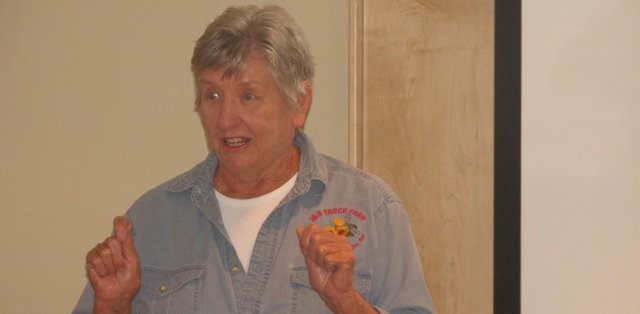 Master gardeners Joy and Bill Kromer came to the Basehor Community Library Thursday to give people advice on growing herbs at home.
Joy Kromer shared some folklore surrounding a few commonly used herbs like basil, thyme and parsley and brought with her three homemade dishes for audience members to sample. Each dish was made using some of the herbs she discussed.
For more on the story, pick up the July 23 issue of the Sentinel.
More like this story