5 questions: Fair Fun
Fair board preps for Leavenworth County Fair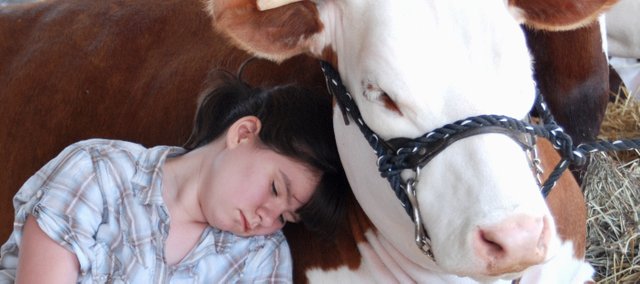 David Todd, president of the Leavenworth County Fair Board, talks about the upcoming 2009 Leavenworth County Fair.
Q: How are preparations going for the Leavenworth County Fair, which will be held Aug. 11-15 in Tonganoxie?
A: Things are rolling right along. The big events like entertainment and the rodeo, along with all the show schedules, have been set for quite some time. Right now we are finalizing details for portable lighting, minor wiring repairs and general fix-it type things. Most major preparations for the fair are generally always completed before the June meeting.
Q: Are there any changes that people should be aware of for this year's county fair?
A: No major changes for this year. We did move the start time for the annual livestock auction to 6:30 p.m. to try and minimize the huge traffic problem we had last year with the auction and the mud run starting at the same time. The mud run will still start at 7 p.m. that Friday.
Q: What have you found to be the most popular aspects of the fair?
A: That really depends on the individuals that come out. We have a strong base of folks who really enjoy one of the largest livestock shows in the state. Then there are others that really live for the demo derby and our newest event, the mud run. It seems right now in the fair industry if you have any motor sports event it is going to be very popular.
Q: The Wyandotte County Fair also will be held in Tonganoxie this year. What does that mean for the Leavenworth County Fair?
A: I don't think it will have any negative impact on our fair. We are hoping that it will increase our attendance because the Wyandotte fair is only going to be 4-H exhibits. We are hoping that folks who come over to watch the Wyandotte kids exhibit their projects will see our fliers for all the events we will have and decide to come back over to our fair. The fair board agreed to allow the 4-H kids from Wyandotte to use our facilities to exhibit their projects as they no longer have fairgrounds in Wyandotte County and they needed a decent facility to showcase their work.
Q: Are you ready for this year's Leavenworth County Fair?
A: As ready as we can be.