75-year-old man held in murder case from 1990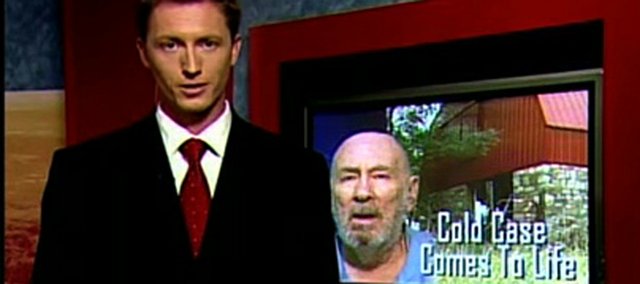 In a case chock full of twists and turns, a Kansas City, Mo., man is accused of helping in a nearly 20-year-old murder case.
The story started in April 1990 just west of Bonner Springs, when Lloyd Folsom was killed by Leavenworth County resident Everett Bishop, according to court testimony.
Two weeks later, Bishop was killed by a third man, Sherrill Gary Brinkley. Brinkley is in custody, serving a 24-year sentence for Bishop's murder and for stealing weapons from Bishop's home.
Neither Bishop's nor Folsom's bodies has been found.
Another man was present at both murders, according to his own admission in court.
And it's that man — Eric Montgomery, who now is 75 years old — who is in custody in Leavenworth County, charged with aiding in Folsom's death.
During Brinkley's trial in 1992, Montgomery testified after he was given immunity from prosecution. He said he was at both murders. He testified that Bishop shot and killed Folsom.
But Bishop's brother, Jim, said he doesn't believe Montgomery. Jim Bishop said he doesn't think his brother killed anyone. He believes Montgomery is partially responsible for his brother's death.
Montgomery was in court Wednesday.
"Anytime there is a homicide that's involved, if we can get some type of resolution for the family or any of the parties, that's what we'll do," said Todd Thompson, Leavenworth County attorney.
"There was new information that was brought forward. The sheriff's department did a very thorough investigation, and we're hoping to bring some kind of justice or end to this after this many years."
But Montgomery's attorney believes this charge flies in the face of Kansas law and doesn't bring closure to anyone.
"There is no proof here, there are allegations," said attorney Debra Snider. "And allegations that are unsupported don't bring closure to anyone, so no, I think all this does is muddy the water further rather than clear anything up.
"I don't think that this case can stand, based on the case law that I have seen, and I don't think that the state can bear their burden 19 years later of saying that the statute of limitations doesn't apply."
Montgomery will be back in court at 10 a.m. Thursday. His bond has been set at $25,000.