Neighbors: Jeanne Dunbar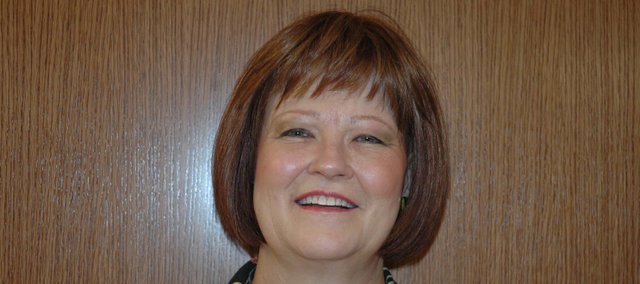 Occupation: Storytime coordinator at the Bonner Springs City Library
Family: Husband, Charles, daughters, Anne and Courtney
Place of birth: Bird City, Kan.
Q: When did you move to Bonner Springs, and what brought you here?
A: I moved to Bonner in 1996. My husband retired from the Air Force after 25 years and we moved to Bonner for him to start a second career.
Q: What's the biggest risk you've ever taken?
A: Probably marrying my husband. I was born on a farm in northwest Kansas, went to K-State and my husband joined the Air Force. I'd never been out of Kansas, and we moved to California.
Q: What's the best piece of advice you've ever been given?
A: The best piece of advice that I have ever been given is treat kings like paupers and paupers like kings. I always appreciated that from my grandfather. And reap what you sow.
Q: What three things would you want people to know about you?
A: I love children; I love being a grandma to my four-and-a-half grandsons. Family is everything. I believe in being a citizen of the world, also.
Q: What did you want to be when you grew up?
A: A model and a librarian. At my 40-year class reunion, they read our eighth-grade prophecy and that's what I had put down. I did model professionally for 10 years and here I am in the library. So it ended up being pretty accurate.
Q: What's your ideal vacation spot?
A: My ideal vacation spot would be south of Carmel, Calif., along the beach.
Favorite things:
Song: "When Doves Cry," by Prince
Color: Red
Food: I like all food. I like everything.