City administrator to receive severance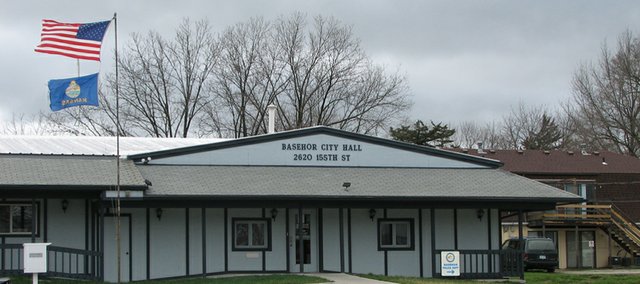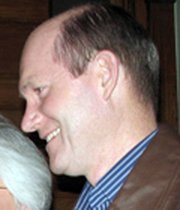 The Basehor City Council unanimously approved City Administrator Carl Slaugh's resignation at Monday night's meeting and agreed to pay him severance.
Slaugh will receive a severance payment from the city of $35,765.60 or the equivalent of six months' wages — and nothing more — in accordance with Slaugh's contract as it stood May 18.
Mayor Terry Hill said Slaugh's contract had expired, and thus, he was not legally due severance, but the council decided to provide him with six months of wages.
"Carl Slaugh is a respected member of the community," Hill said. "We valued his service to the city, and we couldn't live with no severance."
Slaugh said he appreciated the council's approval of a severance, but was still disappointed with the entire situation.
"The ideal scenario would have been to stay here," Slaugh said. "But since that didn't happen, I do appreciate council's consideration of a severance. It will take me about six months or so to find other employment, so it helps to have that."
The check amount is consistent with severance agreements in surrounding areas, Slaugh said.
"Severance varies with the size of the city, but for a city like Basehor, that's pretty much the going rate," he said.
The future is unclear for Slaugh and his wife, Cheryl, as he continues to look for another city administrator job in a broken economy. Kansas is where they want to stay, he said, but he doesn't know if they will be able to make that happen.
"It's going to be very tough," Slaugh said. "I'm one of the only people on the city staff who was required to live within the Basehor city limits. We built our home here, and it will be tough if we have to leave it. But right now, I think there's only two city manager openings in Kansas, so we have to start looking at other states."
The severance check will be tendered to Slaugh ten days after approval of his resignation, which means he should receive it before the end of next week.
Council member William Moyer encouraged the council and city staff in his report at the end of Monday's meeting to grant Slaugh's severance as quickly as possible. Hill said he would make sure to do so at the first opportunity.
Also on Monday night, Police Chief Lloyd Martley was unanimously voted the city's interim administrator until a replacement, either temporary or full time, is found.
"This was an important decision, and I thank the chief for doing this," Hill said. "The experience and respect he brings to the job will help the city, and I appreciate him giving us a short, short-term solution."
Martley will continue his duties as chief during his time as interim administrator. He will be paid at a wage rate equal to an entry-level city administrator, pursuant to the 2009 Basehor Wage Scale, which is $32.76 per hour. Martley said the job presented many challenges and added hours, but he was glad to have the opportunity.
"I appreciate the council's confidence in my ability to take this on," Martley said. "I also appreciate everyone's patience while I settle in."
Hill said he was planning to use the services of Range Riders, a Kansas group of retired city managers and administrators. He said someone from Range Riders would relieve Martley and would work for Basehor for a negotiated amount of pay until the city found a permanent replacement.
The hiring process could take months or even a year, Hill said. The council approved a contract with the League of Kansas Municipalities Monday night to assist in hiring a new administrator. LKM helped the city find Slaugh in 2005 by providing the governing body surveys about desired qualities in an administrator, updating the job description, performing all advertising, background and educational checks and scheduling interviews. LKM will again assist Basehor in this way for a contracted base amount of $4,118.70. The first portion of the fee, $2,059.35, will be paid when the city receives LKM's notice of acceptance of the contract, and the additional $2,059.35 will be paid when the selection and hiring process is completed.
Also on Monday, the council:
• Heard a quarterly report from the Leavenworth County Development Corporation.
• Discussed issues with residents of the Honey Creek subdivision not mowing their lawns. Complaints have been made about the tall grass, citing it is hindering the line of sight for drivers. Building inspector Mark Lee has been working with the residents to resolve the problems, and the council will discuss it again at a future meeting.
• Discussed possible revision to the council's meeting format. Hill said he was thinking about making the "call to the public" portion of the meeting joined with the scheduled discussion items. He said he thought this was a good way to get more audience members involved and give them the opportunity to address agenda items as the council discussed them. The council will continue talking about such a change at future meetings.
• Discussed the possibility of a tax rebate program in Basehor. Council member David Breuer said he was in favor of the idea and would head operations to put it in place if the council would give him some guidance.
• Approved, 5-0, an increase in pay for the University of Kansas Master of Public Administration intern. The Basehor's previous intern, Nicole Lee, has accepted a position in a different city, so the city is looking for a new intern. Lee indicated to the council that pay for the interning position might need to be raised to be more competitive. Council raised the rate from $11 per hour to $13 per hour.
• Approved, 6-0 with the mayor's vote, a change of zoning and the preliminary development plan for Creek Ridge, as requested by Jeff Scherer.
• Approved, 5-0, the preliminary plat for Creek Ridge.
• Approved, 5-0, to add items A1, F, G, H and I to the agenda.
• Approved, 5-0, to appoint Rusty Jacobson to the Basehor Planning Commission when commissioner Jason Logsdon's term expires at the end of June. Jacobson is the postmaster for the Shawnee Mission postal district.
• Approved, 5-0, city prosecutor KiAnn McBratney's contract. McBratney is guaranteed a monthly minimum of $400 and will be paid $85 per hour.
• Approved, 5-0, to keep the city's current dental insurance with MARCIT at a monthly cost of $31.
• Approved, 5-0, relocation of the Consolidated Water waterline at 150th Street and Wolf Creek Parkway at a cost not to exceed $64,000. The waterline needs to be lowered to create adequate access for the Wolf Creek Marketplace grocery store. Benchmark Management owner Ed McIntosh said the operation would not delay the store's opening.
• Approved, 5-0, payment to CAS Construction for the wastewater treatment plant in the amount of $486,120.08.