Neighbors: Mark Mathies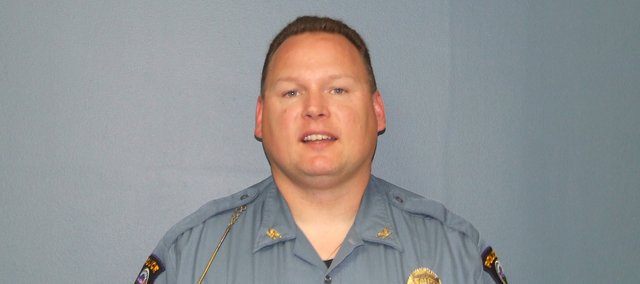 Occupation: Edwardsville Chief of Police
Place of birth: Manhattan, Kan.
Family: Aleen, wife, and Mack, Makayla and Delaney, children
Q: When did you move to Edwardsville, and what brought you here?
A: Both my wife and I are from Kansas, and while living in South Dakota, we were exploring opportunities to return to Kansas. In November 2007, I was selected to serve as the Chief of Police for Edwardsville.
Q: What's the biggest risk you've ever taken?
A: Accepting the job as Police Chief with the City of Edwardsville over other offers I was considering. Though I had previous experience with organizations in disarray, none had been at the level of Edwardsville – the public scandals involving various city officials, financial instability and a very politically charged environment. A number of colleagues suggested I was insane for even thinking of taking the job, but I knew it would be a challenge of a lifetime. Today, however, I can say the risk was well worth it.
Q: What's the best piece of advice you've ever been given?
A: You never know that Jesus is all you need until Jesus is all you have , and action is everything! Vision alone accomplishes nothing.
Q: What three things would you want people to know about you?
A: I cheer for both K-State and KU. Never Nebraska! I enjoy singing, writing my own songs and playing my guitar. I was the Incredible Hulk for three Halloweens when I was a kid.
Q: What did you want to be when you grew up?
A: As a kid, I dreamed of being a professional football player. I can remember putting on my old numbered jersey and playing in my front yard with a football pretending I was in a game.
Q: What's your ideal vacation spot?
A: Hawaii, because my wife said so!
Favorite song: "Radar Gun" by the Bottle Rockets
Favorite color: Blue
Favorite food: My wife's lasagna