New grocery receives 500 job applicants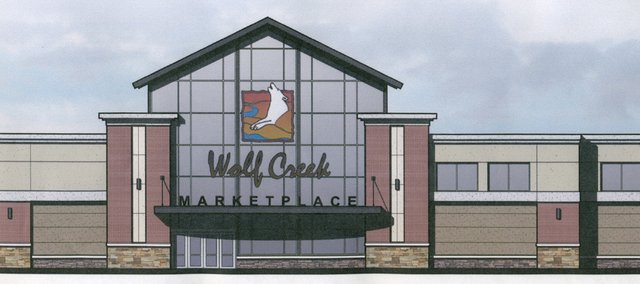 While the last portions of construction on Wolf Creek Marketplace are being finished, the grocery store already has a nearly full staff.
The store began advertising for help during the last few weeks of May, and operating manager Kevin Barclay said he had received more than 500 applications to date.
"We've just had an outstanding response," Barclay said. "We were really happy to see so many people getting applications in."
Barclay said the store had about 94 job openings, including nine department managers. All the managers have been hired, Barclay said, and much of the general staff has been selected as well.
"I'd say we have about 60 percent of the jobs filled now," he said.
Those wishing for one of the remaining spots still have a chance to be hired, but the window of opportunity is shrinking quickly.
"We're still looking over applications and setting up interviews," Barclay said. "We should be wrapping everything up soon."
Not only will the employee hiring process be completed soon, the full outside and inside of the grocery store should be finished within a few weeks.
The opening of the store is still on track for sometime between June 17 and June 24. Barclay said the refrigeration units will be one of the last pieces to the puzzle inside, and those need to run for three or four consecutive days before the store opens to make sure they're working and to cool them down to the appropriate temperature.
"The fridges might hold us up a bit, but we're still on schedule and looking toward a June 24 opening at the latest," he said.
The shelving throughout the store is in place, Barclay said, and almost all the painting has been finished.
The food to fill the shelves is the final inside component. Barclay said the dry food would come first, a few days before the store opened its doors, and all perishable items, like meat, dairy and produce, will not be put out until the day before the first customers walk down the store aisles.
On the outside of the store, the parking lot behind the store continues to be constructed. Recent rainy weather has kept the lot from taking shape as quickly as everyone hoped, Barclay said, but work on that will continue, and it is expected to be ready before or at the same time the interior is complete.
"We've done a lot, and we still have a lot to do, but as long as Mother Nature holds out, we'll get everything done in good time," Barclay said. "We're all looking forward to that opening day."