Tonganoxie
H1N1

diagnosis first confirmed case in county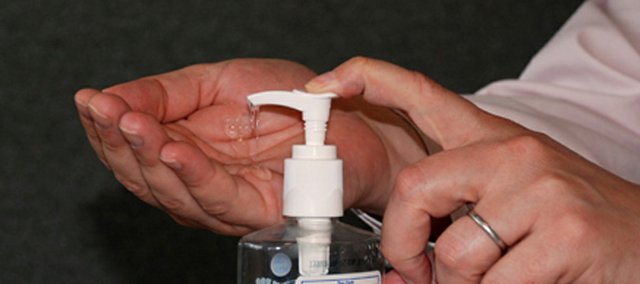 There have been no further cases of H1N1 flu reported in Leavenworth County since a Tonganoxie youth recently was diagnosed with the virus , popularly known as the swine flu.
The Kansas Department of Health and Environment reported Thursday the first confirmed case in Leavenworth County. Kyle Hayden, assistant superintendent for the Tonganoxie School District, confirmed Monday that a Tonganoxie student contracted the virus.
Donna Martin, director of the Leavenworth County Health Department, said it was her understanding the youth was not hospitalized and was recovering. Martin also said there were no other reported cases of illness and that the exposure period had passed.
Martin declined to talk about the particulars of the case because of privacy laws.
Hayden said the student who contracted the virus was quarantined for a week and has resumed normal activity.
Notifications were sent to parents of 60 students who may have come into contact with the youth through school activities.
"It's difficult balancing notifying kids who need to be notified and yet not creating a panic with people," Hayden said.
Of those 60 students, 35 were on a History Club trip with the youth May 28-31. The students, who were seventh- and eighth-graders this past school year, visited St. Louis, Memphis, Tenn., and Little Rock, Ark., as part of the Tonganoxie Middle School History Club trip.
Martin said it was not known exactly where the flu was contracted.
"It's unclear where they were exposed," Martin said. "And we probably won't ever know."
Martin reminds people to thoroughly wash their hands often with warm, soapy water. She said hand sanitizers were always helpful as well.
In addition, people should avoid contact with others they know are ill. Eating correctly, drinking lots of fluid and getting ample amounts of sleep also are important.
"The No. 1 thing is washing their hands," Martin said.
State health officials have reported 97 H1N1 flu cases in Kansas, 58 of which have been confirmed in children.
KDHE has established a phone number for Kansans to call with questions about the virus. The toll-free number is (877) 427-7317.