Five Questions: Book bonanza
Library reading program in full swing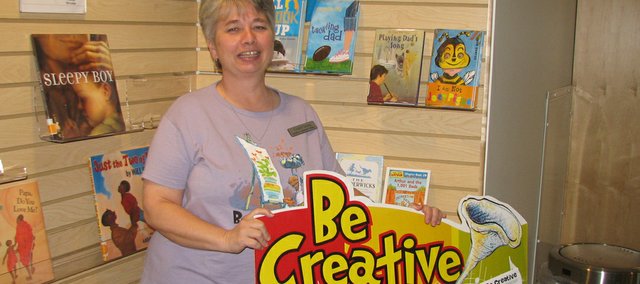 Q: What books are children in the program reading this summer?
A: Our circulation of children books this summer is high, as always. Books we have trouble keeping on the shelves this summer are "Diary of a Wimpy Kid," books by Jeff Kinney. "Pinkalicious," "Purplicious" and the newest book "Goldilicious," by Victoria Kann are all very popular with the little girls. Also, the cool Scanimation books, "Swing" and "Gallop," by Rufus Butler Seder, are so fascinating that even the parents want to look at them.
Q: Is it too late for kids to jump into this summer's reading program?
A: "Be Creative at Your Library" summer reading program began June 1 and will end July 28th. Children preschool through sixth grade are eligible to participate and can still sign up at the Basehor Library through June 30.
Q: Does the program involve more than reading?
A: Every Wednesday the library has activities for the children. At 11 a.m. and 2 p.m. this coming Wednesday, June 24, Bongo Barry will be "Doin' the Dewey Decimal Stomp." Both performances are free.
Q: Why do you think summer reading is important?
A: I tell the elementary children every year they need to keep their mind in shape just like they do with their body, and a fun way to accomplish that in the summertime is the Summer Reading Program.
Q: What is your favorite part of the program each year?
A: My favorite part is the beginning, middle and end. In the beginning, I visit the elementary schools in May to promote the Summer Reading program. It is fun to see the kids so excited. In the middle, I love when a child's face lights up with excitement when they receive their prize. And the end is my most favorite part since I take my vacation as soon as it is over.