Kobi's benefit concert honors young musician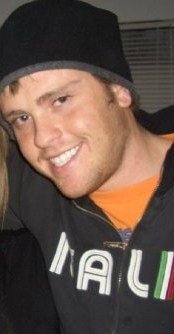 When tragedy strikes, it sometimes takes a whole community to pick up the pieces.
That's at least what Rebecca Zirkle is hoping for as she organizes a benefit concert for a friend having a difficult time. The concert, which will be Saturday, June 27, at Kobi's Bar and Grill, 113 Oak St., Bonner Springs, will benefit the family of Zachary Goodman, a young, talented musician who had his dreams taken away after a traumatic brain injury.
Goodman, who lives in Overland Park and is the grandson of Robert Clark, the namesake of Clark Middle School in Bonner Springs, was in a single-car accident on April 28 that left him with severe brain damage.
"In the beginning, it didn't look like he would even survive the accident," said Zirkle, who is friends with Goodman's mother, Debbie Clark-Goodman. "When you have a traumatic brain injury and you're unconscious, there's no way to know the extent of the brain damage. All you can do is prepare for rehab and hope for the best."
As the Goodmans did just that, Zirkle said Debbie had to quit her job to be there fulltime for Zach's rehabilitation. The loss of her income, Zirkle said, has become a heavy burden on the family.
"It's been an extreme hardship on the family," Zirkle said. "In this economy, losing half the household income is devastating for a lot of people. As it all played out though, they are eternally grateful Zach is alive, but you start to think, 'How are you going to survive this financially?' Everybody knows what financial stress is like; it's a killer. And as I watch my friend go through this devastating accident, it was hard to watch her do this and not help."
Zirkle said there was little she could do in terms of help with the rehab, but she knew she could maybe at least lighten the financial burden.
As a result, Zirkle has organized a benefit concert and raffle drawing in which all the proceeds will go to the Goodman family. The event starts at 7 p.m. with a $1 admission fee to get into Kobi's. At that time, Zirkle will share Zach's story with the audience before kicking off the raffle portion of the evening.
Those in attendance can buy raffle tickets to win "phenomenal prizes," Zirkle said, that have been donated by area businesses. One of the biggest prizes includes two tickets to the 2009 Freaker's Ball, a rock concert in October in which the audience members dress in Halloween costumes.
"Throughout this whole thing, as horrible as this was, people have been there for the family; the people who loved them. The generosity that I have witnessed around this thing has actually changed me," said Zirkle, who almost began to cry. "I've never been directly involved in something like this but people rally. These people are loved in their community. It speaks to what kind of people they are that the community is so anxious to help them."
Following the raffle and the fireworks display from the Bonner Blast on the same night, Zach's band, Recoil, will take the stage. The rock group will play from 9:30 p.m. to midnight in a tribute to their guitarist, who is fighting to get his life back.
"The band has continued to play without Zach, but it's bittersweet," Zirkle said. "It's been difficult for them. A piece of them is missing, so it's hard to enjoy any kind of success without Zach there. He is a part of them."
For those not able to attend the concert or who want to give a little more, Zirkle set up a savings account at Inter-State Federal Savings, 132 Oak St., where a donation can be made.