Neighbors: Judy Anderson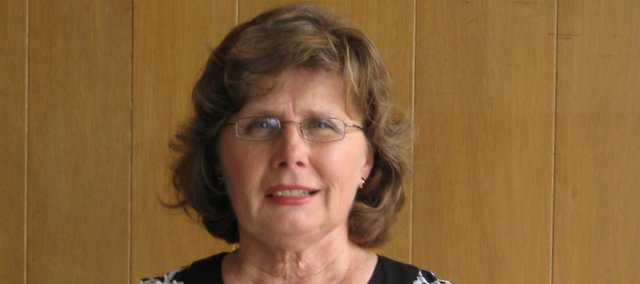 Occupation: Retired elementary school teacher
Family: husband, Mike; daughter, Erica; deceased son, Adam
Place of birth: Norton
Q: When did you move to Bonner Springs, and what brought you here?
A: We moved in June 1974. My husband had just gotten a job at Fort Leavenworth and I was looking for a teaching job. The Tiblow Village Apartments was having their grand opening and they looked good.
Q: What's the biggest risk you've ever taken?
A: I'm not much of a risk taker, but several years ago I risked being rejected and applied for an all-expense paid trip for educators to Japan. I was accepted and had a wonderful time. I learned nothing ventured, nothing gained.
Q: What's the best piece of advice you've ever been given?
A: Listen more, talk less.
Q: What three things would you want people to know about you?
A: I've progressed from being a non-golfer to being a bad one. I'm a wicked downhill skier on Wii Fit. I love to read great novels.
Q: What did you want to be when you grew up?
A: I always wanted to be a teacher.
Q: What's your ideal vacation spot?
A: Colorado mountains in both summer and winter.
Favorites:
Favorite song: "I Got You Babe," by Sonny and Cher
Favorite color: red
Favorite food: anything chocolate