Library class takes patrons fishing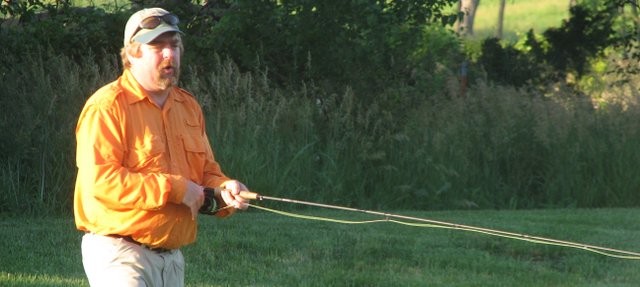 Basehor Community Library patrons went fishing Monday on the library's lawn.
Cabela's fly fishing instructor Tim Giger came to the library to give some introductory information on the sport of fly fishing.
Giger had some helpful tips for both beginning and advanced fly fishers. After the informative session, Giger invited everyone outside to practice casting with rods he provided.
Fly fishing, Giger said, is a sport men, women and children can enjoy because the key to successful fishing is technique, not strength.
For more about the library's fly fishing class, check out the June 25 issue of the Sentinel.