Leavenworth County seeks tax incentive to lure businesses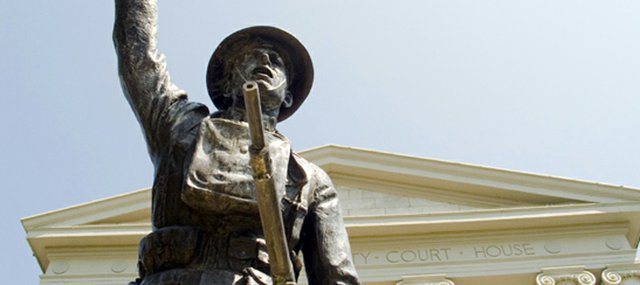 Officials with Leavenworth County are looking for the right tax incentive policy to lure business to the county.
They may have found their answer in Kerr County, Texas.
On Thursday, Leavenworth County commissioners once again discussed their draft of an economic development policy they hope will give incentives for businesses and industry to come to the county. The current draft policy the board has been looking at was taken from Miami County's tax incentives policy and modified to fit with Leavenworth county.
Commissioner John Flower said he liked the Kerr County plan, which would give the board more flexibility to award tax incentives because its formula is not solely based on capital investment in the county.
"I don't want someone to come here to take an existing building and gives us 200 or 300 jobs, not to give them incentives," Flower said.
One of the key differences between the two policies is how they determine the amount of tax incentives given to a new business. In the county's current draft form, the tax incentives are split into 10 different levels, which are divided into the amount of capital investment made and jobs created from the investment.
At level one, a company willing to make a capital investment of $100,000 to $200,000, as well as create five to 20 jobs, can be given a one-year exemption. At level 10, a maximum of 10 years of tax incentives can be given to a company investing $7 million to $9 million and creating 301 to 450 jobs.
The Kerr County plan is based off of a point system. A maximum of 30 points is awarded to a business based on its capital investment, as well as the workforce it creates and the wages it pays.
In addition to those two, Commissioner J.C. Tellefson said he wanted to add a third category, which would give out points on desirability of a company to avoid having a business, such as an adult bookstore, come into the county.
"That's where we need to go," he said. "That category can totally influence the total value of that thing so that if you need 700 points, but they only have two points, you can put 698 points on desirability if there is a business like Garmin that we want to locate out here."
Kerrville, the county seat of Kerr County, is about 65 miles northwest of San Antonio.