Incumbent sheriff advances in primary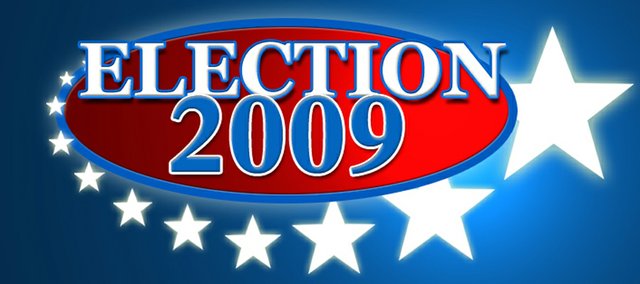 Incumbent Wyandotte County Sheriff LeRoy Green Jr. advanced to the April 7 general election, but to stay in office he'll need to improve on his finish in Tuesday's primary
In unofficial, completed results Tuesday, Green was outpolled by Donald Ash, 3,486 to 3,034 votes, in the four-candidate race. Ash and Green easily outdistancing the other sheriff's candidates, Robert Whisman, 791 votes, and Joe Pierceall, 475 votes. Ash and Green will advance to the April 7 general election/
Ash, of Kansas City, Kan., has worked as a KCKPD officer for 35 years. He retired from the department in January 2007. Green is seeking his third term as sheriff.
In the only other primary involving Bonner Springs and Edwardsville voters, Thomas "TJ" Reardon, 1,090 votes, and John J. Mendez, 947 votes, advanced in the race for District 2 Unified Government commissioner at large. Eric E. Gonzalez had 515 votes and Eric Hit polled 327 votes. Reardon and Mendez will advance to the general election.
Election officials said just 7,933 of the county's 91,156 registered voters — 8.7 percent — turned out for Tuesday's primary voting.