Neighbors: Linda Kasselman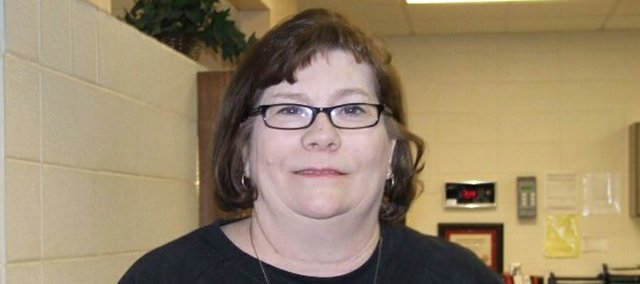 Occupation: Bonner Springs High School principal's administrative assistant
Family: Lew, husband; Brendon and Lauren, son and daughter-in-law; Blake, son
Place of birth: Great Bend, Kan.
Q: When did you move to Bonner Springs, and what brought you here?
A: I moved here in 1988 when my husband opened the Farm Bureau business in town.
Q: What's the biggest risk you've ever taken?
A: Moving to Maryland with my husband on Feb. 14, 1969. We were 20 years old and just married and didn't have any idea where I was going.
Q: What's the best piece of advice you've ever been given?
A: Put God first, and everything else falls into place.
Q: What three things would you want people to know about you?
A: I love to paint, I love to dance, and that I renewed my wedding vows for my 40th anniversary last year in Las Vegas in front of Elvis.
Q: What did you want to be when you grew up?
A: I wanted to be a famous artist. Now I do sell some of my paintings at Millers, Too.
Q: What's your ideal vacation spot?
A: Anywhere that has white beaches and turquoise water.
Favorite song: What a wonderful world by Louis Armstrong. They're going to play it at my funeral.
Favorite color: Black
Favorite food: Navajo tacos