Sen. Kelly Kultala: Legislative update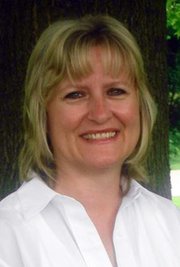 Topeka — Some of the Legislature's top leaders this week proposed legislation to replace the partisan politics of redrawing legislative and congressional district boundaries with a new, nonpartisan process. If enacted, the proposal would replace the previous process in which legislators themselves drew their own districts, and require that districts be drawn by nonpartisan legislative staff rather than by legislators themselves. The Legislature still would have the final say in what new district boundaries would be adopted but would have to vote up-or-down on each nonpartisan proposal.
Lt. Gov. Mark Parkinson and Kansas Department of Transportation Secretary Deb Miller last Friday announced new transportation projects designed to help create jobs, improve safety and encourage economic growth in Kansas. Under the American Recovery and Reinvestment Act of 2009, better known as the stimulus bill, Kansas will receive nearly $380 million targeted for transportation projects. An additional $27 million will be spent on transit projects throughout the state. Based on estimates from the Federal Highway Administration, Kansas stands to gain more than 10,000 jobs from these projects. To learn more about how Kansans can take advantage of the federal stimulus package, or how businesses can bid on stat contracts, please visit www.governor.ks.gov/recovery/.
The Senate this week introduced a bill that will help more low-income families afford college. Senate Bill 225 will extend indefinitely the Postsecondary Education Savings Program, which allows the state to match on a dollar-for-dollar basis, the cost of tuition and books paid for by students participating in the program- up to $600 per school year. The state treasurer has the ability to approve up to 1,200 applications annually, with no more than 300 applications from a single congressional district. If fewer than 300 applications in a single district are approved, then additional applications from the remaining districts may be approved. To learn more about the program and how to apply, visit the state treasurer's Web site at www.kansasstatetreasurer.com or call 1-800-579-2203.
Last week, the Senate Federal and State Affairs Committee heard testimony about the importance of keeping cigarette lighters off the shelves where they can be reached by children. Many people don't realize how fascinating children find fire. Like anything that is forbidden, it intrigues them and they want to know more about it. SB 106 will make it possible for the Department of Revenue to inspect for this and issue fines if a store owner does not obey.
Giving students a chance to compete for savings bonds, gold medals and a chance to be honored at a VIP reception, the Sunflower State Games announces its Kansas Essay & Photo voice contest. The theme this year: healthy eating. Elementary students in first through sixth grade have a chance to compose and photograph their favorite healthy meal and write an essay discussing why the meal they chose helps them live a healthy lifestyle. Entries, which are due April 3, can be mailed, faxed or emailed to:
Sunflower State Games
820 S. Kansas Avenue
Topeka, KS 66612
Fax: (785)-235-1308
Sen. Kelly Kultala, D-Kansas City, represents the 5th Kansas Senate District