Sign 'prank' stirs tempest in mayor's race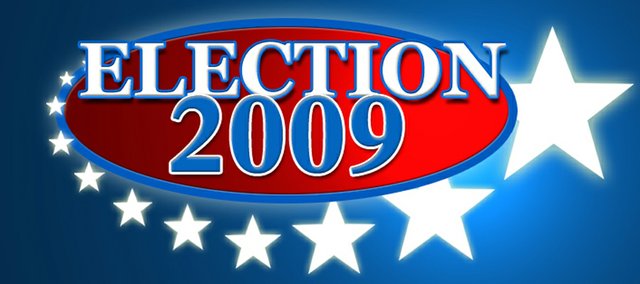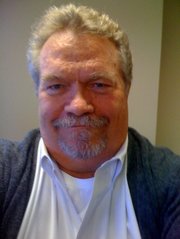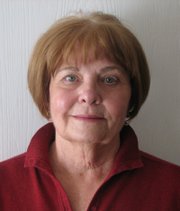 What began as a small joke in the Basehor mayoral campaign quickly rolled into a large mishap.
Mayoral candidate Terry Hill said he never thought his campaign sign prank would become such an issue.
On the night of Feb. 25, Hill said he and his wife started putting out his campaign signs around town. Shortly afterward, Mayor Chris Garcia contacted Hill to inform him it was too early to be posting signs, and in the absence of a primary, the earliest date to post signs was Tuesday, March 10. Hill said he proceeded to gather his signs to wait for the proper date.
On the way home, Hill said he saw one of mayoral candidate Iris Dysart's magnetic signs posted on the side of a van parked in front of JED Installation, 2722 N. 155th St.
Hill said he decided to put one of his own signs underneath Dysart's sign on the van as a joke.
"I reported to the police that I had done this as a joke immediately after I did it," Hill said. "I told the officer that Iris's sign was not covered, or moved, or damaged, nor was the van."
Hill said he fully expected the owner of the van to contact him the next day about it, and they would share a laugh.
What Hill did receive was not laughter.
After discovery of Hill's sign, Dysart's campaign manager, Bob Moore, phoned the owner of the van and the Basehor Police Department. Moore said the officer he spoke with already knew who had planted the sign and conceded that it was a prank.
"Yes, he did it as a joke," Moore said. "But I don't play jokes. It's just plain childish."
Moore, who bought the signs for Dysart's campaign, said he would like Hill to apologize to Dysart.
"If it is just a harmless joke, apologize," he said. "When we make mistakes, the first instinct is to say 'sorry,' and that's what needs to happen here. This was a mistake."
Hill said he had no idea the situation would intensify the way it had, and that he never intended to cause anyone harm. He said the joke was not at all directed at Dysart or her campaign.
"I could never have imagined that anyone would try to make an issue of a mishap involving Iris," he said. "I still find it hard to believe."