Neighbors: Cindy Pruitt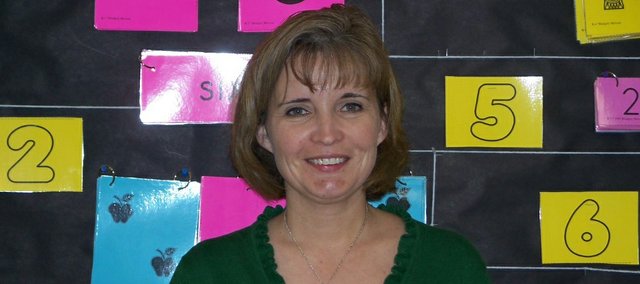 Occupation: Glenwood Ridge Elementary kindergarten teacher
Family: Husband, Ed, daughter, Paige, son, Reid
Place of Birth: Omaha, Neb.
Q: When did you move to Basehor, and what brought you there?
A: We moved to Basehor from Shawnee in June 2008. My husband and I wanted to be part of a smaller community where our children could be involved in many activities. I also "just happen" to work in Basehor.
Q: What's the biggest risk you've ever taken?
A: The biggest risk I've ever taken is moving to Kansas City from Omaha seven years ago.
Q: What's the best piece of advice you've ever been given?
A: Make sure that you "do what is right" by your family.
Q: What three things would you want people to know about you?
A: I love to play sports (even though I'm not very good), I have a pretty sarcastic side to my personality, and I am pretty dependable.
Q: What did you want to be when you grew up?
A: I have always wanted to be a teacher.
Q: What's your ideal vacation spot?
A: My ideal vacation spot would be going to New England in fall.
Favorite song: "Greatest Love of All," by Whitney Houston
Favorite color: My favorite color is green.
Favorite food: My favorite food is the pasta figioli soup from Olive Garden.