Lansing youths take first place in
KC

basketball league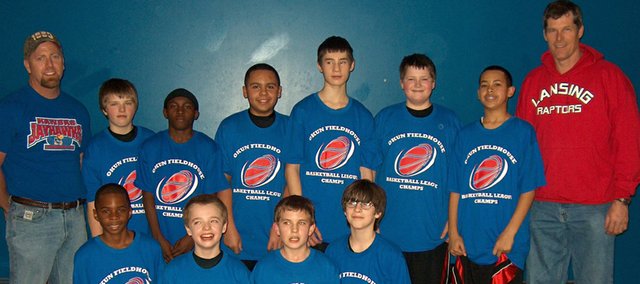 The Lansing Raptors participated in the 6th Grade League at OKUN Field House in Kansas City. This all-star team of local boys finished the season in first place with an 8-2 record.
The boys improved greatly this season and are looking forward to playing in MAYB tournaments this summer.
The boys were given championship T-shirts for being the first-place team. The Raptors are coached by Jeff Wagner and Tom Young.