Five Questions: Grand Reopening
K-32 store offers convenient place to fill up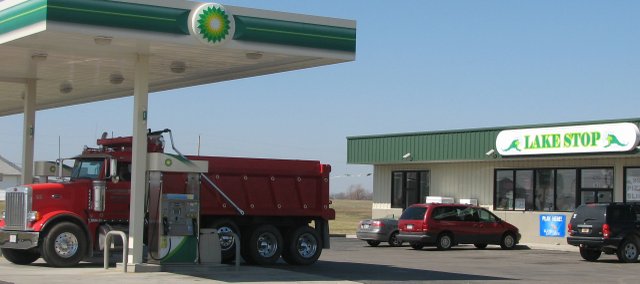 Q: How long has the BP gasoline station and convenience store been open?
A: Well, the first open day was Tuesday, which was March 3, so we've been open for a little more than two weeks now.
Q: How long did it take you to prepare the store for the grand opening in March?
A: It took about two weeks at the minimum. There is a lot of work that goes into opening a gas station or any kind of store. You have to clean the lines, and clean all over the shop. You have to make sure that you have all the products and supplies that you need for your customers, too. But we got everything ready in two weeks, which was good time.
Q: Has the economic recession affected the store?
A: We haven't seen its effects too much yet. I know it's affected a lot of other business in the area. This store was closed for a long time, and that was because of the economy. But now, the new owners are here, and we haven't had much trouble.
Q: How has business been since the station opened?
A: Well, it's been good. It was slow at first because we needed to get the word around, but in not too much time it picked up, and we're doing better. We're doing well now.
Q: Why do you think it's beneficial to have a gas station and convenience store at this particular location?
A: I think it's a good thing to have for the people who live here in this area. There's a lot of traffic on (K-32), and so we get people coming in who are traveling on that road for various reasons. There really aren't any other gas stations or such here on this road, so we offer something that wasn't around before. In my opinion, it's a very convenient location for people, and it's a quick stop.