Five questions: Food Facts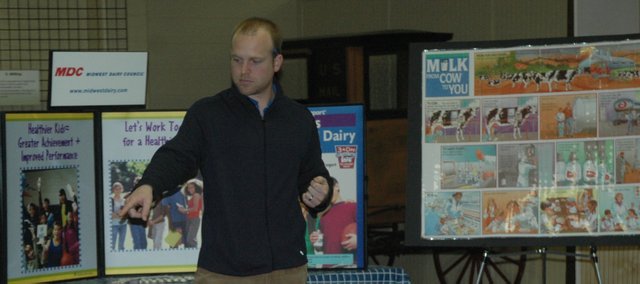 Diane Olson, director of promotion and education programs with the Missouri Farm Bureau, talks about an event at the National Agriculture Hall of Fame in Bonner Springs for National Agriculture Day.
Q: Why is it important for children to learn where their food comes from?
A: These children are three to four generations removed from agriculture production, meaning their parents, their grandparents aren't living on farms. That connection is not there between agriculture and their food.
Q: Why did you choose pizza as the focus of the event?
A: Well everyone loves pizza but we chose it because it encompasses all commodities. You get your wheat, you get your veggies, you get your beef. Very few kids dissect their pizza and ask what is in it, so this gives them that opportunity.
Q: Why was National Agriculture Day started?
A: We try to get people to focus on agriculture and to help people realize the importance of agriculture. Agriculture not only relates to their food supply but other household products such as a car.
Q: What lesson do you hope the students take with them from the event?
A: The big take home is that there are farmers out there who make it their business to provide us with food products. Typically kids associate food with grocery stores or restaurants, but food doesn't just appear there.
Q: How does agriculture play a role in the lives of the children who've only ever lived in the city?
A: Students don't experience agriculture first hand. They seldom wonder where their beef burger or their ice cream came from. Instead of just seeing the finished product, the students need to understand where their food is coming from.