Neighbors: Brandy Bass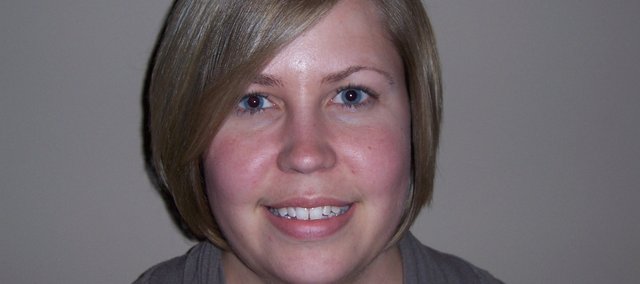 Occupation: Third-grade teacher at Northview Elementary in Olathe
Place of birth: Alma, Kan.
Family: Husband, David, dogs, Hallie, a boxer, and Max, a Boston terrier
Q: When did you move to Bonner Springs and what brought you here?
A: I moved to Bonner Springs at the age of three when my mother remarried.
Q: What's the biggest risk you've ever taken?
A: Buying a house.
Q: What's the best piece of advice you've ever been given?
A: Never be too proud to ask for help when you need it.
Q: What three things would you want people to know about you?
A: I am a Christian, I love cooking and I can't wait until Bonner has a dog park.
Q: What did you want to be when you grew up?
A: I wanted to be a teacher, an author and a mother. I'm still working on a couple of those.
Q: What's your ideal vacation spot?
A: I've not traveled much so any vacation spot sounds good.
Favorites:
Song: "American Pie" by Don McLean
Color: Blue
Food: Any kind of seafood