County waits for ruling on state gas tax lawsuit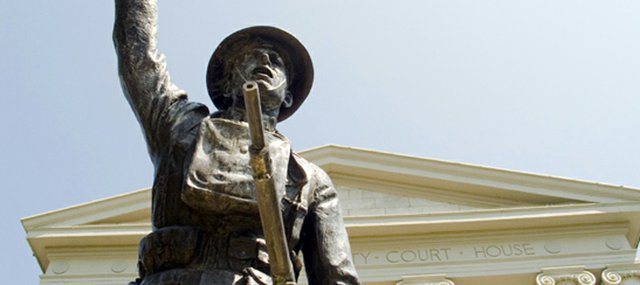 Leavenworth County is still backing Shawnee County's plan to sue the state for shorting some counties on gas tax revenues since 1999.
The Associated Press reports that as of Friday, Rice, Ness, Ressell, Lane, Trego, Cowley and Geary have also joined in the suit.
"We're hoping to recoup some of the back payments that were not repaid. However, Shawnee County is fighting the lawsuit for us and we are just awaiting the outcome," Leavenworth County Administrator Heather Morgan said Tuesday.
The formula that calculates how much of the revenue is distributed to Kansas Counties was programmed incorrectly at the Kansas State Treasurer's office in 1999. The staff discovered the error in 2008. Some counties got too much money and other counties were shorted.
Morgan said the county has received $663,000 for three years of gas tax revenue, "but we do not know how much more we have been shorted. We understand that the problem goes back at least three additional years which were not corrected."
In other business Monday, the BOCC:
• Unanimously voted to spend $11,080 to move the county's household hazardous waste building to the county's transfer station. The move of the HHW building is to help bring the transfer station into compliance with the Kansas Department of Health and Environment.
• The board unanimously approved to reappoint Dave Bramlett to the Leavenworth County Planning Commission. Two other planning commission members have terms set to expire in June. The board tabled the reappointment of Louis Box and Gene Schneider until Monday.
• Met in executive session with Bob Doyle, director for the Department of Juvenile Services, for 15 minutes to discuss non-elected personnel.
• Met with Morgan in executive session for five minutes to discuss non-elected personnel.
On April 30, the BOCC:
• Met in executive session with Morgan for a total of 30 minutes to discuss homeland security.
• Unanimously approved the grant application for the Department of Corrections and the Juveniles Justice Authority.
• Unanimously approved a resolution adopting an identity theft prevention policy. County Counselor David Van Parys told the commissioners that any entity that allows deferred payments is a creditor and must have such a policy. He said several departments, including the Transfer Station, the Council on Aging and the Health Department, could act as creditors.