Bicycle rodeo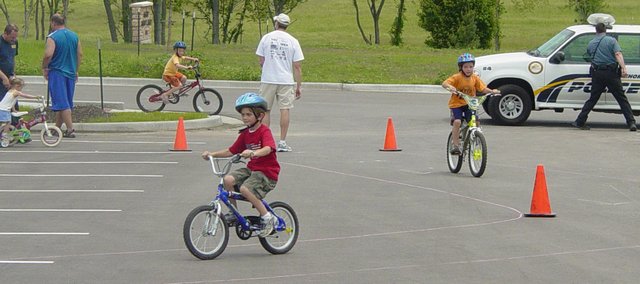 The Basehor Police Department is playing host to a bike rodeo on Saturday. Police Chief Lloyd Martley answers a few questions about the location and time of the bike rodeo and what will take place during the event this year.
Q: What is a bike rodeo?
A: A bike rodeo is an event that allows the police department the opportunity to reinforce bike safety. We try to show the kids basic maintenance for their bikes, proper use of hand signals, the importance of wearing helmets and many other safety tips.
Q: When and where will this year's bike rodeo take place?
A: This year's event will take place from 9 a.m. to 11:30 a.m. Saturday, May 9, in the southwest parking lot of Basehor-Linwood High School, 2108 N. 155th St.
Q: Who can participate in the rodeo, and is there a cost to be part of the event?
A: This event is free and open to anyone who would like to participate.
Q: When was the first Basehor bike rodeo?
A: The first bike rodeo was last year in conjunction with the opening of the new Basehor Community library in 2008.
Q: What does the Basehor Police Department enjoy most about the event?
A: One of my philosophies is to be pro-active and to develop good positive relationships between the community and the police department. We enjoy participating in these types of events because it gives us the opportunity to have a more personal experience with the community, while reinforcing safety awareness.