Neighbors: Mark Bishop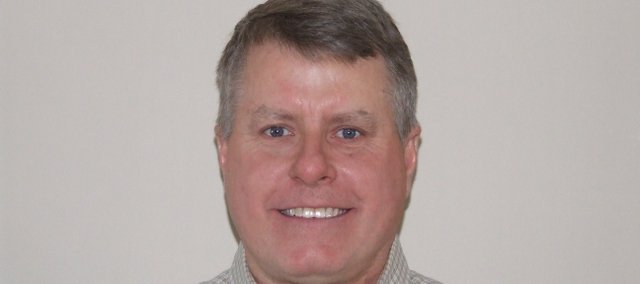 Occupation: Kansas City, Kan., firefighter and Edwardsville City Council member
Place of birth: Kansas City, Mo.
Family: wife, Joyce, daughters, Grace and Abie
Q: When did you move to Edwardsville, and what brought you here?
A: We moved here in 2000. We were looking for land, and this place came available. We fell in love with this place and the town.
Q: What's the biggest risk you've ever taken?
A: The biggest risk I have ever taken was when I saved a fellow firefighter. He became disoriented, and I turned the hose off to assist him. While assisting him, we became surrounded in fire. I got him and myself out of the house just before the house exploded into flames. I knew at that point and time I was not bulletproof, I was just a man doing the job I love to do.
Q: What's the best piece of advice you've ever been given?
A: To listen to both sides of the story, then you can make an informed decision.
Q: What three things would you want people to know about you?
A: I love to coach my girls' basketball team. I love to be with my friends, cookout and barbecue. And I will do my best for this city and its residents. We are facing some real challenges. There are going to be some tough decisions that people are not going to like, but I am confident that in the long run, it will be the best for our city.
Q: What did you want to be when you grew up?
A: I wanted to be a fireman when I grew up.
Q: What's you ideal vacation spot?
A: My ideal vacation spot is wherever there is a beach, crystal clear water and it is warm.
Favorites:
Song: I don't have a favorite song. I like all forms.
Color: I can't see colors, but I am told it is blue.
Food: My favorite food is Mexican and Italian. I also love to cook.
More like this story