5 Questions:
PTK

on the way
LCDC

hires firm to help sell county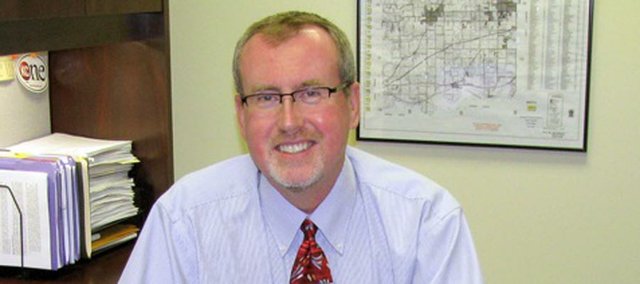 Q: Why does Leavenworth County need help from an outside marketer?
A: It is crucial that we are able to clearly articulate and communicate the county's competitive advantages to effectively market the county as a desirable place to live, visit and locate a business. The goal of hiring a professional marketing firm to assist in this effort is to clarify our brand, create more focus in our message and become more aggressive in raising the visibility of our county.
Q: What qualifications make PTK Communications appealing?
A: They were involved in the attraction of the NASCAR racetrack to Kansas City, and they played a role in much of the success of our neighboring county. Another reason we liked PTK is that, while they may offer an outsider's opinion, they are now located in Bonner Springs, so they already know the area well. Their creative people have impressive resumes.
Q: What will PTK's scope of work be?
A: PTK's scope of work will include assessment of LCDC's current Web site and suggested modifications and enhancements, the development of collateral materials, including our annual report, membership brochure, folders and a direct mail piece communicating the benefits and uniqueness of living, working and doing business in Leavenworth County, and the development of three campaign ads that will run in very targeted trade publications.
Q: What is your timeline for PTK to start marketing the county?
A: Individual pieces will be rolled out during the year as they are completed with a goal of finishing this work plan by the end of the year.
Q: What will this cost the LCDC?
A: Our budget for 2009 related to PTK's scope of work is $35,000.