Neighbors: Kenneth Stewart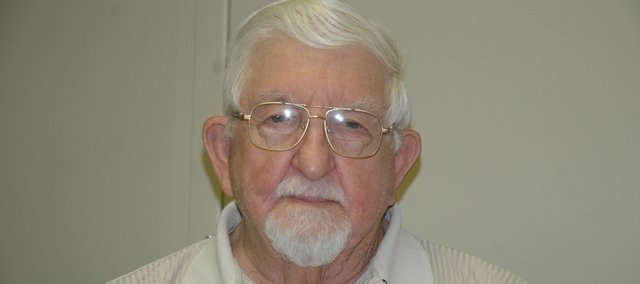 Occupation: Retired school bus driver and mechanic
Place of birth: Hutchinson, Kan.
Family: Wife, Edna, sons, Ronald and Randy, daughters, Cheryl and Joyce
Q: When did you move to Bonner Springs and what brought you here?
A: I moved to Bonner Springs in 1979. My job was in Merriam with A.T. Meyers school bus service. I worked as a driver and mechanic.
Q: What's the biggest risk you've ever taken?
A: I can't think of a risk taken. Perhaps living on a farm, making it pay so I could own it for my family.
Q: What's the best piece of advice you've ever been given?
A: The best advice ever given to me is to be observant of other people, to really think of others.
Q: What three things would you want people to know about you?
A: Honesty, ability to help others, I like to be with others and give aid where needed.
Q: What did you want to be when you grew up?
A: I always wanted to grow up to drive a truck, and I did that for a few years. I also drove as a volunteer for the city of Bonner as a Tiblow Transit driver for 19 years.
Q: What's your ideal vacation spot?
A: My ideal vacation spot is Hawaii, where I served in the Army for 38 months.
Favorites:
Song: "One Day At A Time, Sweet Jesus"
Color: Blue
Food: Spare ribs