Presenting the Class of 2009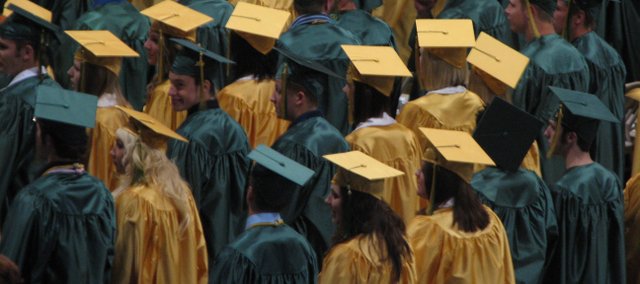 The Basehor-Linwood High School commencement was Thursday night in the high school gymnasium.
Every seat in the house was full to witness the students of the Class of 2009 take their first steps into their futures. During the ceremony, 131 students received their high school diplomas.
Speakers included principal Sherry Reeves, the five valedictorians and one other senior.
Reeves thanked the class for being a positive influence in her life.
"I'm a different person than I was three years ago, when I met you," she said to the class.
For more from the graduation, see the May 21 issue of the Sentinel.