Schlitterbahn 'not the average waterpark'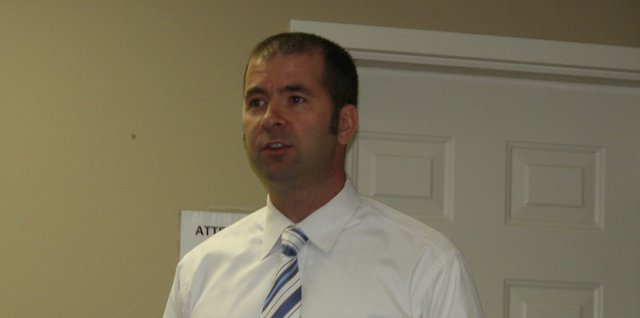 Schlitterbahn is not your average waterpark, says Kansas City Schlitterbahn Marketing and Sales Director Chris Ozimek.
Ozimek came to the Basehor Chamber of Commerce meeting today to give members some information on the waterpark's progress and the different attractions they could expect to see in June.
The park is still on track for a June opening, Ozimek said, but the exact date is not known. This summer, park visitors will be able to choose from a number of activities, including 24 water slides, a giant roller coaster-like water ride, a floating river and tidal river. Ozimek said Schlitterbahn designed the park in a way that minimizes lines and keeps the entertainment high all day.
"You can get in your tube and float on over to the next ride or slide," Ozimek said. "You never really have to get out of the water. You're not going to have to stand in line for hours or walk all over the park to find the ride you want. Just relax, stay in your tube and float over there."
For more about the chamber meeting and Schlitterbahn update, check out the May 28 issues of the Bonner Springs Chieftain and Basehor Sentinel.