Commissioners still debating utilizing
RED

as developer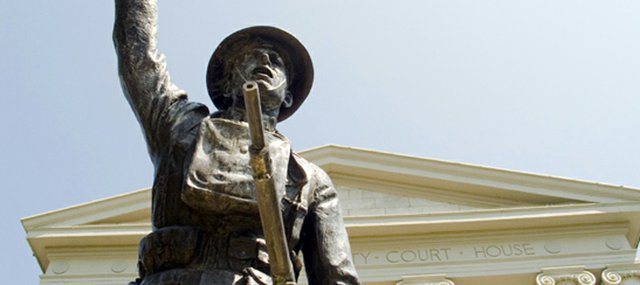 Weeks after the Board of County Commissioners asked RED Development to put out a proposal on a plan to help the county maximize development opportunities along the County Road 1 corridor, the board is still trying to decide if it will take the outside help.
On Thursday Commissioner Clyde Graeber asked Commissioner John Flower to get more examples of development work done by RED that didn't include Village West.
He said he wanted to see more examples of development planning done by RED that was in a community similar to the county and didn't include Kansas Speedway.
"They had a catalyst that I could have gone out and developed," Graeber said about the development examples provided by RED. "Until I have something else you are not going to change my position."
Commissioner JC Tellefson said he was impressed with the work that RED Development had accomplished, but he was wary of the $150,000 cost of the contract.
But Flower asked what dollar amount the commissioners would be comfortable with. He said spending money to help bring in business would help reduce taxes in the long run.
In the meantime Morgan will be in contact with Tonganoxie to see how much of the $150,000 contract the city will be willing to pay.