Five Questions:
O.A.R.

at Sandstone
Band performing June 6 in Bonner Springs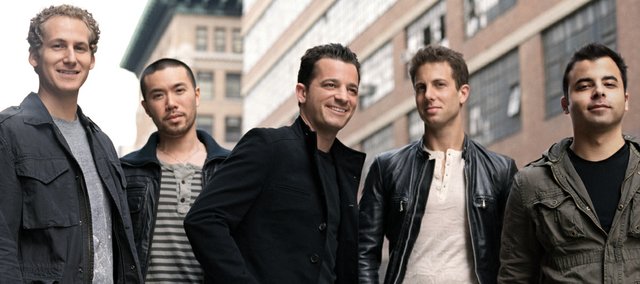 Q: Where did the name O.A.R. originate?
A: O.A.R. is a phrase from a story our singer (Marc Roberge) wrote in high school. The story was "The Wanderer" and the phrase "of a revolution" came from that story. The idea (of) "of a revolution" was just kind of how music felt to us, and it was basically just a positive change for us that we were really excited about.
Q: Most of the current band members attended high school together in the 90s. How do you think you've managed to stay together for so long?
A: I think O.A.R. remained a band through the years because of our friendship first and foremost. Right after that is the fact that we have this music that binds us … but it's also the community around the music that has brought us together, kept us together and inspired us to keep doing what we're doing.
Q: How would you say your sound has evolved through six albums?
A: We've matured throughout the years. We've crafted our songs more distinctly and with more purpose. Our writing process has gotten longer and more involved. It's changed from us doing everything ourselves to us working with other songwriters, producers, engineers. Just the entire process of putting our music down has increased; there's much more to it on every front.
Q: Why did you choose Sandstone as the second stop on your summer tour?
A: We know that's a beautiful venue. We love Kansas City, and it's always fun there. We were trying to get there sooner, but this was as soon as we could.
Q: What can concertgoers expect at the Sandstone performance?
A: There's gonna be more to it. I don't want to give too much away, but we're gonna have more of a concert than we've had previously. We just have a lot planned. We're just looking forward to getting to Bonner Springs to show off, do our thing.