Ladies rule the night at vineyard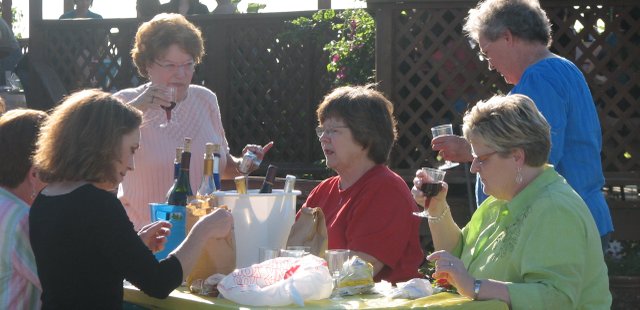 Cars filled Holy-Field Winery's parking lot Thursday night and spilled out into its lawn and further still down 158th Street.
Women in the Basehor community were eager to get the winery's Ladies Night, which featured wine tasting, dinner, music and local vendors selling their treasures.
All the proceeds from this event will benefit the Safe Harbor Dogs program. Last year's Ladies Night made $2,464, and the goal this year was $3,000.
For more on the Holy-Field Ladies Night, check out the June 4 issue of the Sentinel.