Memorial Day service honors freedom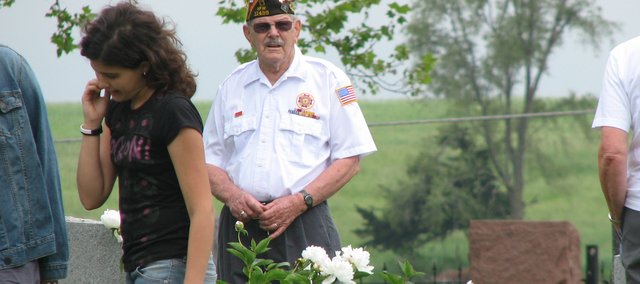 Photo Gallery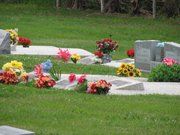 Basehor VFW Memorial Day service
Basehor Veterans of Foreign Wars Commander Fred Box stood Monday among the graves at Glenwood Cemetery, thankful for those community members who turned out for the annual Memorial Day service.
But he also wondered why more residents didn't attend.
"We have this country and these freedoms because of the people in that cemetery," he said. "I'd like to see more people come out and pay their respects to them."
Drawing a large crowd is always difficult because of individual plans and schedules, Box said. Nevertheless, he said he hoped everyone took a moment on Memorial Day to remember U.S. veterans and to show appreciation for their determination and bravery.
The Bob Wiley Memorial VFW Post 11499 plans the annual service to honor deceased United States veterans.
During the ceremony, members of the post placed a wreath next to the American flag at the cemetery, and shots pierced the still, humid air as a 21-gun salute rang out in remembrance of fallen military personnel.
"Taps" was played during the service, as well, and visitors decorated gravesites throughout the cemetery. The majority of Glenwood's headstones lay nestled under bright flowers, wreaths and American flags.
Box said the service went well.
"It was wonderful," Box said. "It went just the way it was supposed to."
Those interested in learning more about the Basehor VFW or attending future VFW events can contact the post at (913) 724-3481, or go to the post's new Web site at vfw11499.org.