Craft fairs draw large crowds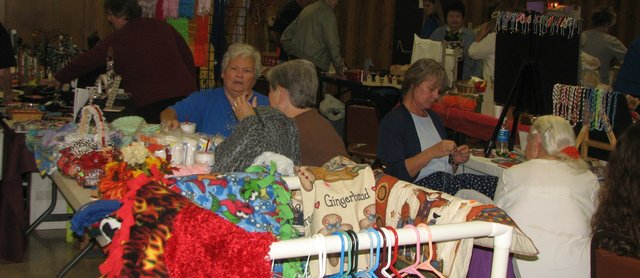 The annual Holy Angels Catholic Church and Alpha Delta Kappa craft fairs were a success Saturday, with parking lots at the church and Basehor-Linwood High School nearly full.
Many men and women set up booths at the locations to display their homemade items and help customers find the perfect gifts for the holidays.
For more on this story, see Thursday's issue of the Sentinel.